virtual fitness for moms anytime, anywhere
who runs the world? moms.
FITNESS. NUTRITION. COMMUNITY.
FOR MOMS WHO WANT SOME "ME" TIME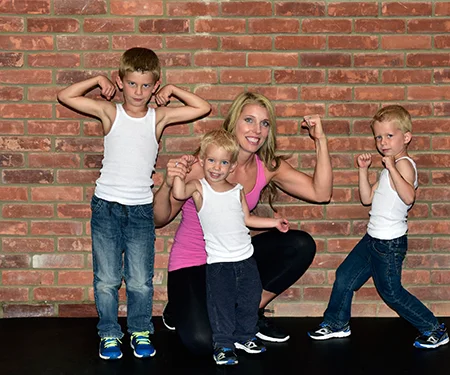 Push yourself in our fun virtual community-based online group classes where you are supported by an expert coach while surrounded by a community of like-minded people.
Push your muscles to the limit in our virtual strength training classes where you are spotted by one of our expert lifting coaches allowing you to perfect every movement and focus on your goals.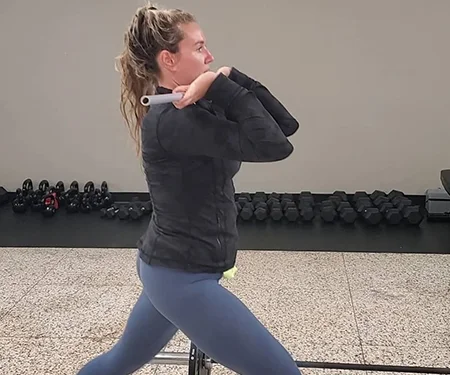 Work one-on-one virtually with one of our amazing accountability coaches to keep your eye on the prize. Allowing you to personalize your fitness experience.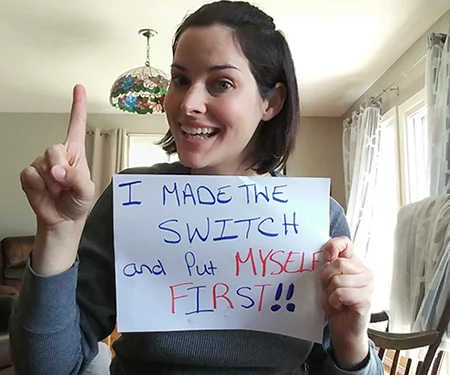 Never feel confused about nutrition again! Our nutrition team will work with you to create the perfect nutrition regimen your body needs! With The Switch Project  you will Reach Your Goals In No-Time!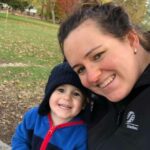 "I never stuck to any program before making the switch. The biggest thing for me was the mindset shift. I would always find a reason to quit or give up on myself. The coaches are all amazing and so REAL. They all genuinely care about you as a person and they are not out for profit- they truly want you to live your best life. After making the switch I have so much more energy to run around after my son. I could barely make myself walk around the block and now I'm doing workouts while he plays. It's been such an amazing change and such an amazing community- I have made the switch and now I can't and won't stop making me a priority to live my best life"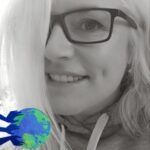 "I recommend anyone who can't make it to a gym or doesn't have the motivation to workout at home on their own to join The Switch Project. They are some of the most sincere, beautiful, real people that I have ever had the pleasure to meet. I first got to meet some of the trainers at their studio The New U in Listowel Ontario, so I know that what you see on line is the real deal. They challenge you, support you and cheer you on. They understand the obstacles and struggles that accompany many of us on this journey. They also share their own hurdles, triumphs, and failures to help you understand that you are not alone. If you are ready to live life to the best of your abilities, which includes the downs as well as the ups, you will not be disappointed. Kudos to The Switch Project and everything they do!"
REAL PEOPLE. REAL RESULTS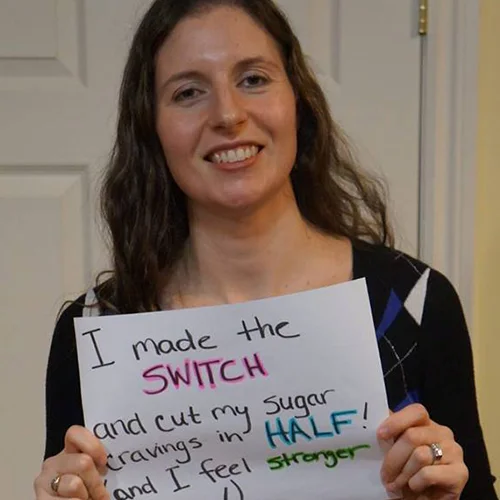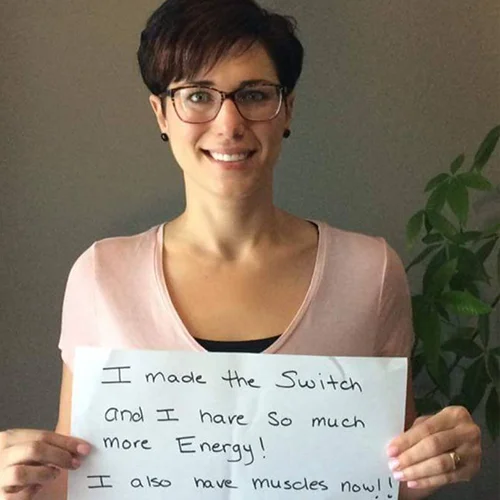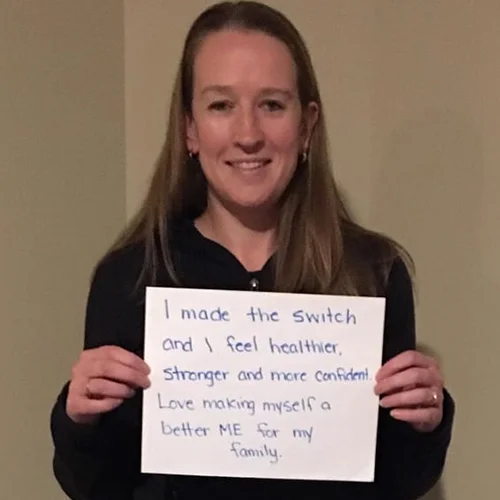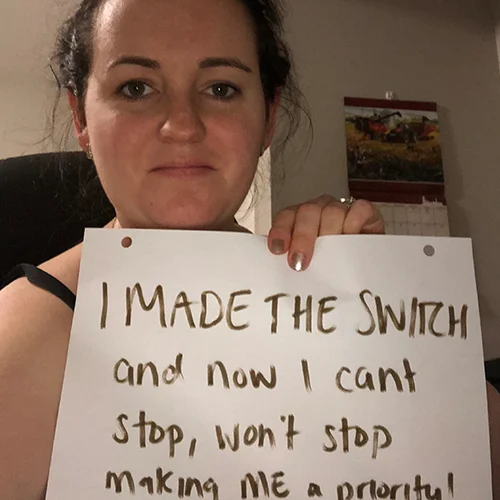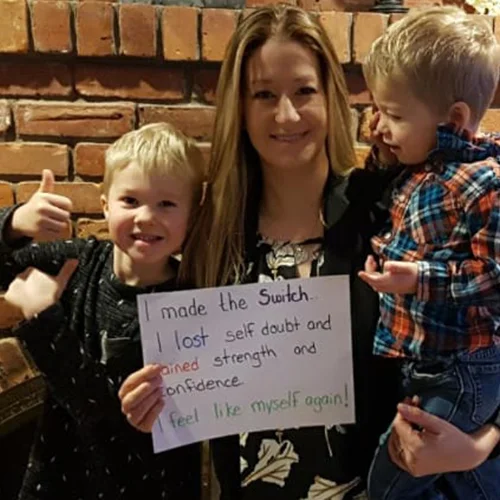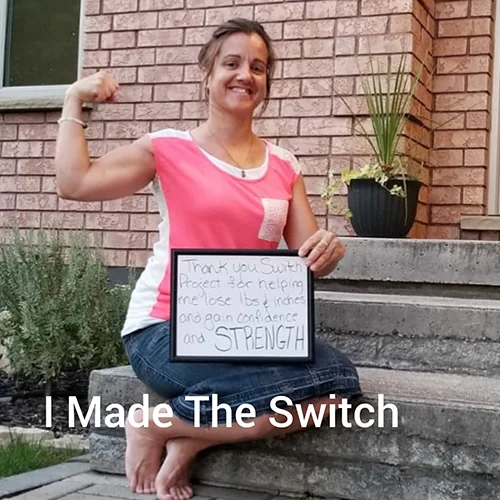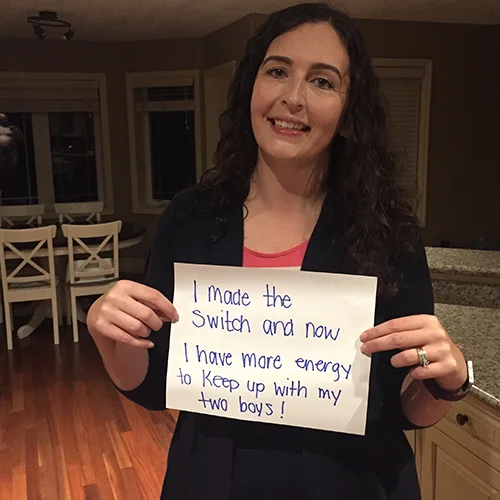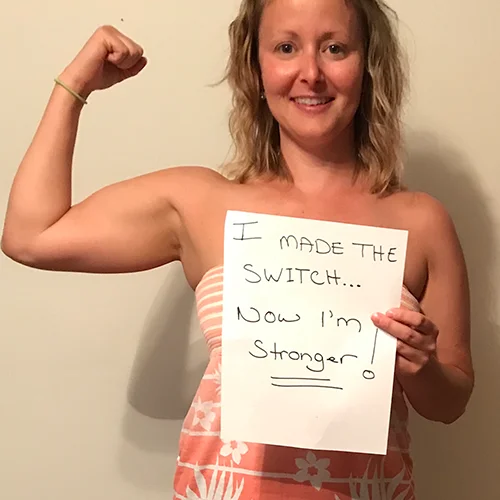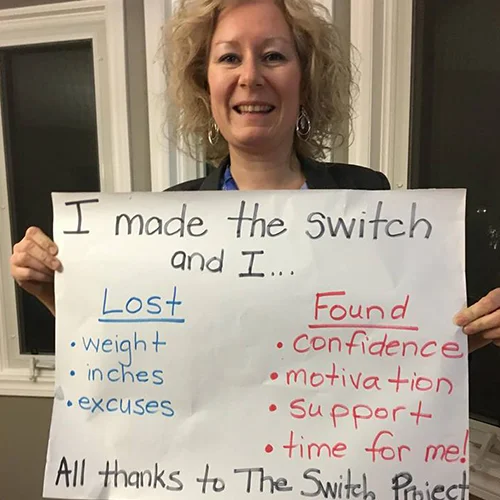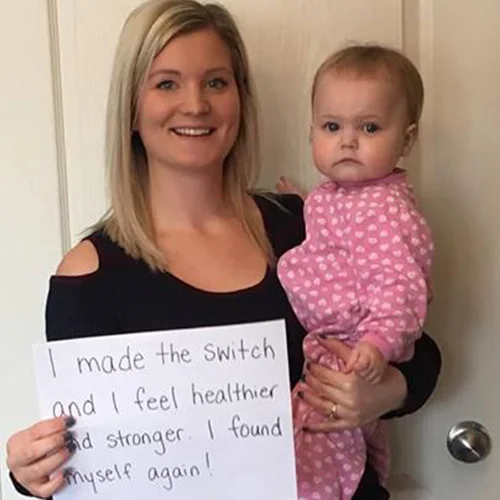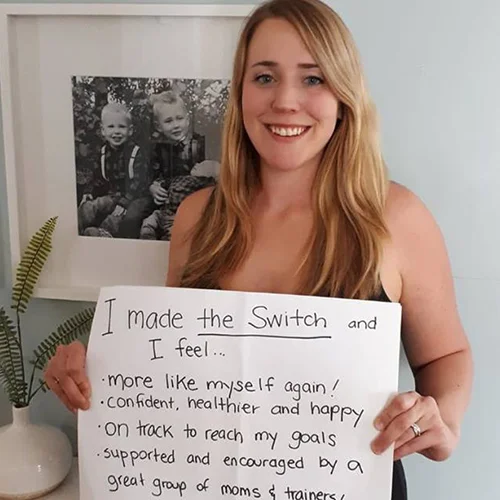 MONDAY
TUESDAY
WEDNESDAY
THURSDAY
FRIDAY
SATURDAY
MONDAY
Group Training
6:00 AM
Live Virtual Training
9:00 AM
1-0n-1 Personal Training
10:00 AM
Semi-Private Training
5:00 PM
Group Training
6:00 PM
Live Virtual Training
6:00 PM
group Training
7:00 PM
TUESDAY
WEDNESDAY
THURSDAY
FRIDAY
SATURDAY